Environmental, Social & Governance (ESG)
Overview
Pac Lease Bhd has established Sustainable Financing Framework in December 2020. We ensure that ESG factors are given due consideration in our financing activities as part of our efforts towards supporting ESG. We are committed to manage ESG risks and promote ESG-enhancing initiatives for various business sectors. We maintain a nurturing and engaging work environment that welcomes diversity and enables our people to unleash their full potential. We also engage with the communities through our core business, corporate giving, employee volunteering and partnerships.
ESG Pillars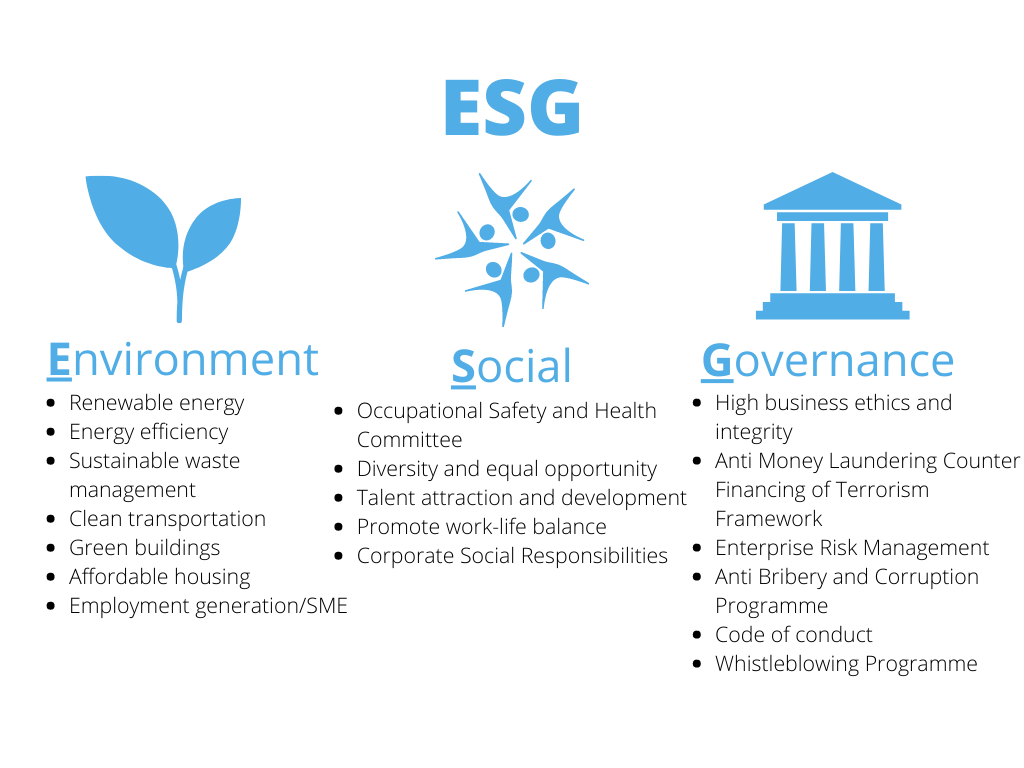 Pac Lease's ESG Initiative
Contribution To The Society
Pac Lease Bhd always believe that every charitable act is a stepping stone towards success. Pac Lease Bhd regularly gives back to the society via our CSR Projects. You may find our contributions to the community here: –
https://www.paclease.com.my/category/corporate-social-responsibilities/
Recycling Campaign in Head Office
Pac Lease Bhd promotes environmental awareness by encourage our employees to practise recycle. Recycle bins are installed in our head office premises and recycling education is provided to the employees to raise their waste reduction knowledge.
Greenery In And Around Working Environment
Pac Lease Bhd supports a greener environment by planting more plants in our head office premises.
"Someone is sitting in the shade today because someone planted a tree a long time ago." – Warren Buffett